Assisted Living & Memory Care in Oakdale, CA
Oakdale is a charming community, located adjacent to the Sierra Nevada foothills and not far from Yosemite National Park. Known as the Cowboy Capital of the World, it has a bustling downtown, museums, quaint shops and fun events like an annual rodeo and the Oakdale Chocolate Festival.
Whether Astoria residents live in our assisted living or memory care neighborhoods, they are constantly on the go, and enjoying everything the area has to offer. From cookouts at Pinecrest Lake to cheering on the Modesto Nuts and visiting Dorada Park, there's always something exciting to do in Oakdale.
The heart of Astoria shines through our people. Our team members understand the difference between caring and giving care, and they're committed to infusing our philosophy of treating people like family into everything they do.
Executive Director
Jackie Hernandez
Jackie Hernandez was named Executive Director of Astoria in Oakdale in July 2021. She previously held an administrative assistant role at the community.
Prior to her time at Agemark, Jackie was an Activities Director at another senior living community for nearly two years, and was a recreation leader for the city of Riverbank.
Jackie has always had a heart for seniors, and is thrilled to serve those make Astoria their home. She also enjoys creating relationships with residents and families considering Astoria for themselves or their loved ones.
She holds a Bachelor's Degree in Business Administration as well as an Associate's Degree. She holds her Residential Care for the Elderly Administrator Certificate, is a Certified Dementia Practitioner, and is a graduate of the Oakdale Chamber of Commerce Leadership Class.
Jackie is very close to her parents, as well as her older brother and younger sister. In her free time, she loves photography, dance, and traveling.
Senior Living Consultant
Lucia Osario
Director of Nursing
Mary Anne Damasco
Since 2014, Mary Anne Damasco has served residents of Astoria Senior Living and Memory Care. Driven by her love for people, and a specific desire to help seniors, she make a career move from outside health and senior living to serve others. Working first as a pharmacy technician and medical assistant, she now ensures the physical health of all in our community.
Mary Anne oversees Astoria's care team. She enjoys making a difference in the lives of all residents of Astoria, loves putting smiles on their faces and making great connections with family members as well.
A native of the Philippines, Mary Anne moved to the United States after graduating college. She and her partner, David, have a son Davian. In her spare time, she loves to hike, travel, visit breweries and eat local foods.
Life Enrichment Coach
Isabel Gutierrez
Isabel Gutierrez has served as our community's Life Enrichment Coach since 2015. In her role, she works to ensure the Physical, Social, Intellectual and Spiritual needs of each community resident are met by offering a variety of activities that address wellness in each of those areas.
Isabel calls our community "her second home" and finds great joy from helping people. Interacting with residents makes her day, and she loves creating joy and laughter at Astoria.
Director of Dining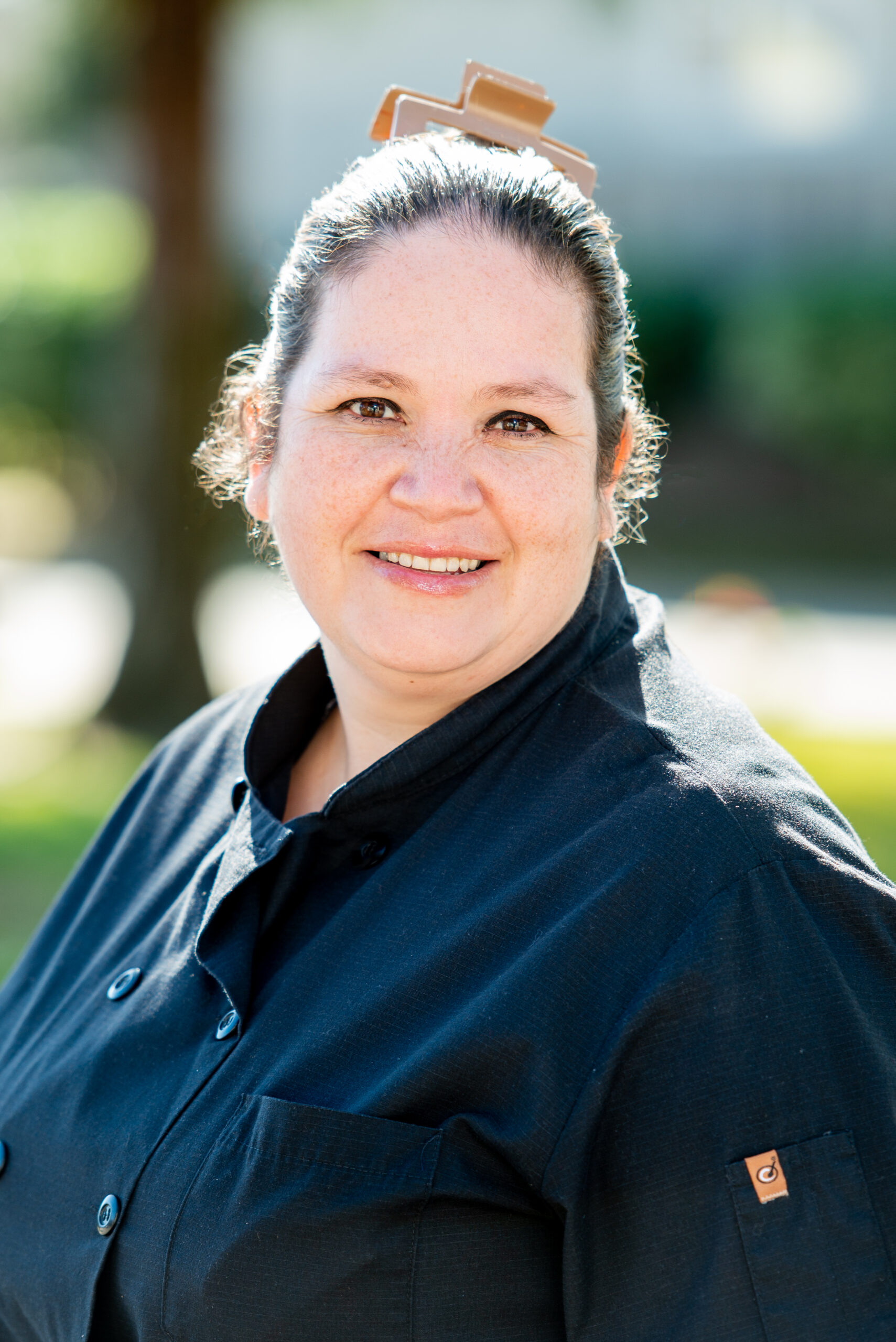 Marisol Hernandez
Marisol Hernandez began as Astoria's Director of Dining in November 2017. Prior to joining our team, she was a cook and housekeeper at another senior living community before earning a promotion to their Dining Services Director. She also has experience managing a quick-serve restaurant.
Marisol is proud to combine her passion for cooking with her love for seniors by creating delicious meals for residents to enjoy.
A native of Jalisco, Mexico, Marisol is married to Astoria's Maintenance Director, Nazario Hernandez Brito. The couple has three daughters, Kelly, Kate and Karina.
Maintenance Director
Nazario Hernandez Brito
Nazario Hernandez Brito has served as Astoria's Maintenance Director since September 2017. He's responsible for keeping the community in top shape.
He gets great joy from fixing things (the more difficult, the better, he says!) and particularly loves serving Astoria residents. He's proud to treat our residents like members of his own family.
A native of Guerrero, Mexico, Nazario is married to Astoria's Director of Dining Services, Marisol Hernandez. The couple has three daughters, Kelly, Kate and Karina. In his spare time, Nazario enjoys fishing and being creative.
See below to learn about upcoming events at Astoria in Oakdale. Click on the day for more details.
Come experience Astoria in Oakdale for yourself.